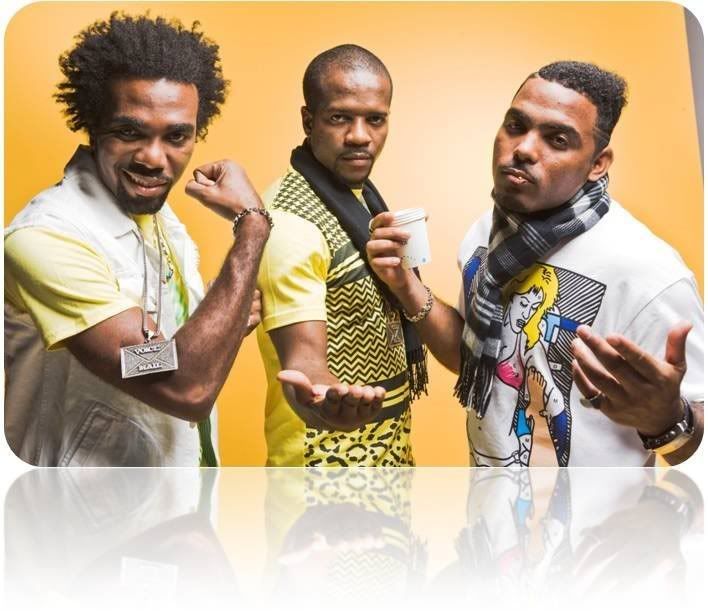 Dancehall trio Voice Mail has shown once again why they are the fashion princes of dancehall. Recently back from their trip to Japan, the group enjoyed a photo shoot that saw them modeling clothes for top designer Karl Kani. Group member Craig expounded saying, "they (Karl Kani) approached us saying that they are releasing a new line in Japan and said that after the performance they wanted to do a photo shoot but it so happened that we did it before our performance"
The group was in Japan doing a show called Reggae Explosion which also featured the likes of Marcia Griffiths, Sanchez, Conroy Crystal, Sugar Roy and many more. The group reiterated that "dancehall music is bigger than many people think. It transcends further than most people would even imagine." The group was also busy promoting their latest album Jump Off which was released exclusively in Japan Wednesday, July 16 on the Japanese label Pony Cannon. Producers on the album range from Stephen McGregor, Christopher Birch, Danny Champaigne and even themselves.
Currently, they are working on promoting the album in Japan before it is released locally as well as in the United States and Europe as Japan is their biggest market. They are set to go back to Japan sometime soon but the date has not been finalized as yet. They are expected to go on a tour of Europe at the end of October to the first of week of December but in the meantime they will be doing a series of shows in the Bahamas, Trinidad and Tobago and France.
Voice Mail has done tremendous work in the dancehall arena since their introduction and are continuing to provide their audience with high energy performances and quality music. Their latest video Get The Money/Gangalee directed by Jay Will, has been receiving heavy rotation and there was also a dance developed from the track Gangalee by Dr. Bird.
For more of Voice Mail, fans can buy their music on the Voice Mail
MySpace
page.