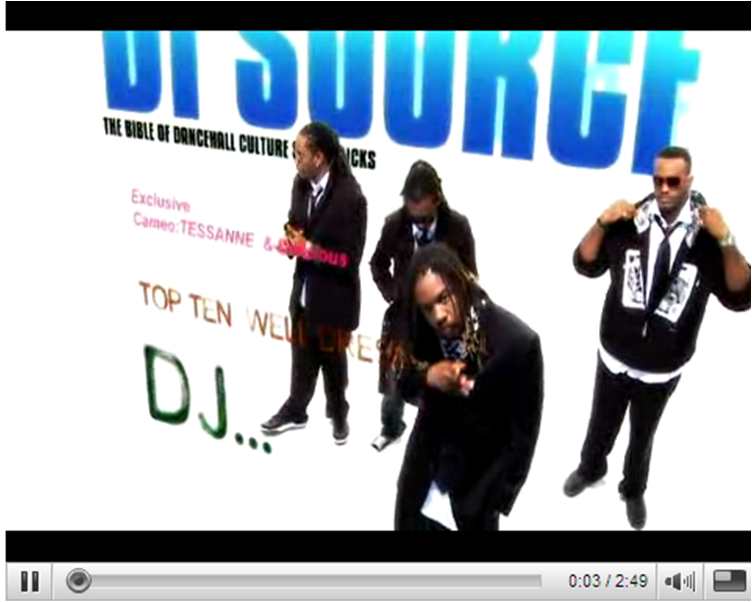 The recently released video 

Supermodel

 by Jamaican quartet T.O.K has made its way to TV land and already seems to be creating trouble on the video scene. Noticeably one of the group's better videos, 

Supermodel

is an excitingly produced song and an even better directed video. The group has formulated a melodious harmony on this track that is unavoidable to any lover of music and surely this is accentuated in the video.



Director Kevin Lee who has worked with a number of artistes including Elephant Man, has been working with T.O.K for a number of years stemming from as far back as the Chi Chi Manvideo now has developed a relationship with the quartet where he is completely in tune with their vision. With this in mind, a mixture of T.O.K's 'supermodel' vision mixed with Lee's creativity, births a colourful, tasteful, edgy and daggering video.
The video which premiered on RETV last Friday features vixens who pose as supermodels of different professions. There is the supermodel flight attendant, supermodel mechanic and supermodel school teacher. Cameos from Tessanne Chynn and Delicious just seemed to highlight the supermodel theme of the video. This club banging track has been transformed by Lee's great direction, into a daggering track that is bound to make this summer hotter. T.O.K has definitely hit the nail on the head with this one.