Guyana's recording artiste Timeka Marshall has recently added her sultry voice to one of the songs that will be used during the Carifesta Arts Festival being held on 

Friday

 

August 22 - Sunday August 31

 in Guyana. The Caribbean Festival of Arts is the region's roving, multidisciplinary, mega arts festival which attracts a wide range of creative artists from various Caribbean and Latin American countries.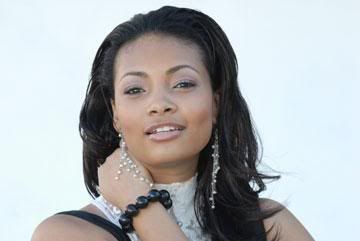 Timeka explains that while in studio recording a jingle for a company, she was approached by one of the featured artistes Gialiani to record the chorus for the song. At that time only one Carifesta song was in rotation on the airwaves and on agreement was brokered for additional songs to be more songs should done for the occasion.
Other artistes included on the song are Gialaini Guyana's only hip hop artiste, Celeste David a fellow endorsee of the phone company GT&T and upcoming artiste Ila Man. "It was a good experience to be in studio to vibe with the other artistes and just to hang out and get to know each other better, it was our first time working together and it was a fun experience. Everyone had different ideas for the song, so it was interesting how we had a fusion of everyone's ideas and style" noted Timeka. The song is produced by Darrel Pugslee out of Brutal Tracks Recording.
Timeka is currently in studio recording and is expected to be back in Jamaica soon.