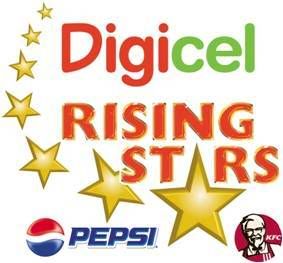 Hailing from the St Ann community of Nine Mile, Bob Marley became an icon with his infectious beats and thought-provoking lyrics.


This Saturday, May 24, Digicel Rising Stars auditions will be coming to Marley's home parish, St. Ann giving talented performers the chance to take their own gifts to the world. Set for Hibiscus Lodge Hotel in Ocho Rios the audition is expected to attract the best talent in the parish.


Celebrated as the garden parish because of its natural beauty, there are high expectations for talent in St. Ann, since it has had a long tradition of entertainment due in part to its vibrant tourism heritage. "Because the people of St Ann have been welcoming and entertaining the world for so long I think that the talent is usually at a very high standard for the Ocho Rios audition," said Tahnida Nunes, the executive producer of Digicel Rising Stars.


Since the start of the series hopefuls have had to adjust to a new look with auditions moving indoors but the keen-eyed producer feels that results are well worth it. "With the auditions indoors we can do a lot more to ramp up the visual style of the show. We've taken cues from other world class reality talent shows and I think the audience is going to love what they see," said Nunes.


According to Nunes, the change to indoor auditions does not eliminate all the familiar features, but in some cases refines it. "We provide television monitors for people to watch under tents so for us it is more like an evolution of the way we showcase the talent in Jamaica. It looks good on screen."


Contestants should come prepared if they intend to impress the judges and move closer to securing the top prize and appropriate song selection is a key area that they must pay attention to.

This year's winner will receive $1 million, the opportunity to release two singles and a music video. The first runner up will receive $600,000 and a single, while the second runner up is set to receive $400,000 and a single.


Digicel Rising Stars is open to anyone over the age of 16, who is not currently signed to a management or recording contract and is a citizen of Jamaica or has a visa entitling them to enter and work in Jamaica. At the auditions, participants may either perform individually or in groups of up to six. Participants who are unsuccessful at one audition location have the option of auditioning at another location, since there are six audition dates this year.



After Ocho Rios, the final stop will be in Kingston on May 31, when Digicel Rising Stars takes over the Young Women's Christian Association (YWCA) on May 31.