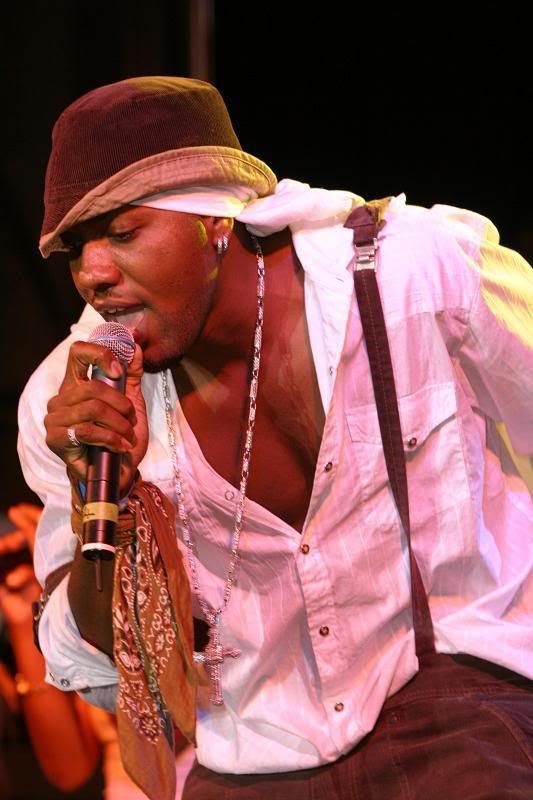 Da'Ville keeps rising and now his has now his talent will be stretching to the 'Mother Land,' Africa.
Dreaming,
his number one song on Kenya's Top 40 Reggae Chart is on the
One to Nine
rhythm produced by Jamaica's famous Robert Livingston from the Big Yard label.
His latest single Yesterday continues to do justice for the singer's career as it is positioned on Richie B's Top 20 Reggae Chart at number one. Ascending to number eight on Hype TV's Top 20 Singles Chart and number two on RE TV's Top 20 Reggae Chart, this single is poised for even more success. Entertainment pundits are predicting that, at the pace the song is moving, in a couple weeks time it could be in the top five position on all major charts.
Da'Ville has a rather hectic schedule of activities slated for the month of May. On, Saturday May 3 and Monday May 5 he performed in Grenada and Antigua respectively, with all the other events slated for the United States. Saturday May 10, he also performed in Washington, DC, and then on Sunday May 11 he was at the Queen of The Sea event in Queens, New York.
He will be in Hawaii for a two-day stint on Saturday, May 17 and 18 at Reggae on the Rocks in Maui, going to Atlanta on Thursday May 22 where he will make an appearance on the Atlanta Carnival 10th Annual Flag Party.
He will then move on to Brooklyn, New York on Sunday May 25 where he will perform at the Soca Symphony 2008, culminating with his final show at the West Indian Social Club in Hartford, Connecticut where he will perform at Stone Love & Da'Ville's Girls Call.
Apart from the very promising Yesterday, Da'Ville has to his credit other hit and popular songs such as Always On My Mind, Can't Get Over You, This Time I Promise, I'm In Love With You, Give Thanks For What You Got and In Heaven among others.
Da'Ville has proven to us time and time again that hard work will definitely reap good benefits.
Source: Ray Khool