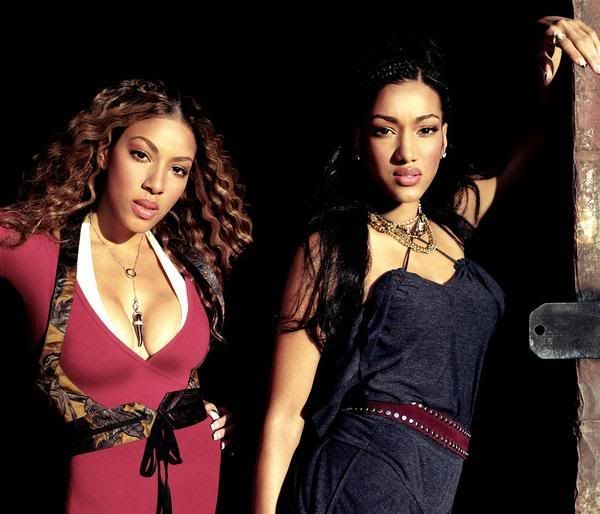 No Artiste has fused R&B, Dancehall and Hip Hop like sisters Nyanda and Nailah Thorbourne, the new musical sensation Brick and Lace.
There recent performance in Barbados got rave reviews to which the dynamic duo said "We love the vibe from the audience," adding "Sure we'll be back." When asked if they would like to work with anyone from Barbados, the girls said, "We love Rupee and Alison Hinds and we would love the chance to work with them." And while they admitted they haven't done much calypso they said they had done a calypso remix of Love Is Wicked
Brick and Lace has also been making waves in their home country Jamaica long before singing with Akon's new record label Kon Live Music. They will be touring the United States, Europe and Africa for the remainder of this year.
Apart from their lovely voices, Brick & Lace are also competent song writers. The sisters have penned hits for the likes of Janet Jackson, Paris Hilton and The Pussy Cat Doll's Nicole Scherzinger. They have also sang back up for the likes of Roberta Flack, Lauren Hill and family friend Marcia Griffiths
Source: Groove Barbados by Kishmar Shepard